Whoopi Goldberg's tour bus catches fire, cuts show short
Comedian Whoopi Goldberg was at Casino New Brunswick in Moncton, Canada last Saturday to perform for her fans. But she was forced to cut her show short.
That's because her tour bus, which was parked just at the back of the venue, suddenly caught fire and burst into flames (Watch the footage at: http://video.theloop.ca/watch/whoopi-goldbergs-show-cut-short/4577858360001#.Vi34BiryHIU)
According to witnesses, the 59-year-old comedian was almost at the end of her performance when the audience started to smell smoke. That's when the audience were told to evacuate the area.
And this they did.  The crowd calmly filed out of the casino so there were no casualties and no injuries were reported. Staff of the casino and the Royal Canadian Mounted Police (RCMP) confirmed that the fire did occur.  However, they did not immediately provide further details.
The cause of the blaze is still unknown as of this writing, but there were unconfirmed reports circulating that the tour bus may have had electrical issues.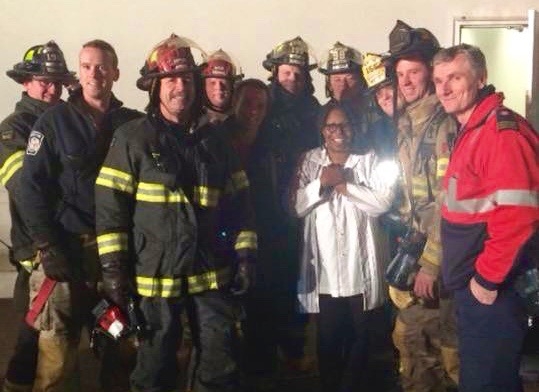 Witnesses also say Goldberg stayed nearby as firefighters battled the blaze. She even had pictures taken with the crew to show her appreciation for their help.
Goldberg has a fear of flying so she is said to travel through a tour bus to go to all her shows.
She is scheduled to do just one performance in Moncton when the accident happened.
Related Posts: